Diffuser rings are made from micro porous oxygen tubing,
which creates extremely small bubbles approximately 1mm in size.
The tubing is attached to plastic coated steel frame, which provides
weight for the diffuser to sink. The ring is 700mm in diameter and
provides a large aeration area.
Get Help Buying. Call (08) 9468 0209
Meet One of Our Experts in Aquacluture Feeds
For an expert consultaion, you won't have to pay a thing! Simply send us an emial or give us a call and we will guide you through the process of repairing and maintaining your water catchment to let it reach its maximum potential.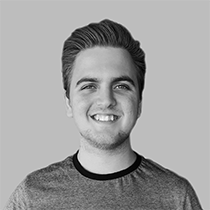 Tim Dutton: Civil Engineer
Tim received his degree from Curtin University, Western Australia. He has worked with warm-water aquaponics systems for the past two years and other methods to integrate aquaculture with horticulture.
Learn More
WHY CHOOSE SOLAIR GROUP
FOR YOUR NEXT PROJECT?
Price beat guarantee
Practice what we preach
With you for the journey
We manufacture our own products
Learn more