Choose your new aeration system.
Subsurface aeration is a variation of lake and pond aeration that involves the addition of oxygen via a diffuser at the bottom of the water body. Air is pumped into a compressor located on land through a sinking tube that connects to a diffuser, where it is then split into thousands of tiny bubbles. These bubbles serve to improve the overall health of the catchment either by rising to the top or bursting on their way there. If the bubbles burst, they add the oxygen they carry in the form of micro agitations.
DEMONSTRATION VIDEO
SPECIFICATIONS SHEET
Get Help Buying. Call (08) 9468 0209
Solair Group can provide a recommendation
Tailored to your pond requirements.
At Solair Group we know that every pond is different. with different microbiology and different water quality all leading to different problems. We have a specialized staff of hydrologists and engineers to guide you to make the most economical. sustainable option for your water body needs. Please fill in the questions below to help our team give you the best recommendation for your needs.

If you would a basic recommendation based on the physical properties of your water source fill out the table below and submit. if you would a more detailed recommendation please click the link to the advanced question- air which specific questions that will assist our team in giving you the best recommendation.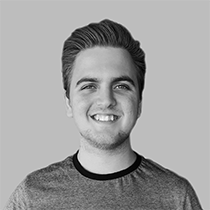 Jason Danehen Extensive Warm-Water Aquaponics Experience
Jason received his Ph.D in fisheries and aquaculture from AubJrn University in Alabama. He has worked with warm-water aquaponics systems for the past eight years and other methods to integrate aquaculture with horticulture. He also has experience with tilapia and freshwater prawn production systems.
Learn More
WHY CHOOSE SOLAIR GROUP
FOR YOUR NEXT PROJECT?
Price beat guarantee
Practice what we preach
With you for the journey
We manufacture our own products
Learn more